AZURA® HPLC System for Sensitive Aflatoxin Determination
With post-column photochemical derivatization and fluorescence detection
The AZURA® Aflatoxin analysis system is specially designed to determine Aflatoxin B1, B2, G1, and G2 in food and feed products such as peanuts, corn and cottonseed. It utilizes efficient post-column photochemical derivatization to improve fluorescence sensitivity for aflatoxins B1 and G1 drastically.
Aflatoxins are the best-known group of mycotoxins produced as secondary metabolites by fungi, mainly by Aspergillus flavus and Aspergillus parasiticus, and to a smaller extent by other fungal strains. (The designation "Aflatoxin" is derived from "Aspergillus flavus toxin".)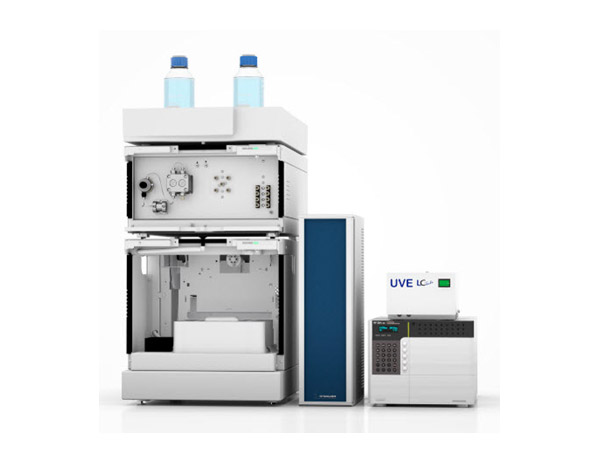 Aflatoxins are produced on crops in the field or during storage of agricultural products, especially under warm conditions and high humidity. Unfortunately, these toxins can persist long after the fungi have been killed, and thus contaminate foods. Most mycotoxins are highly stable and not destroyed during food processing or cooking.
As a hazard to public health, effective analytical methods for the identification and quantification of mycotoxins are required. Governmental regulatory laboratories and health protection agencies apply these methods on a large scale to control commercially marketed food products and animal feed.
Within the food processing industry the same methods are used for quality control on raw materials and products, to approve supply of these products to countries with mycotoxin regulation.
The AZURA® Aflatoxin System includes: