AZURA® Compact Isocratic HPLC System with Variable Single Wavelength UV/VIS Detector and Manual Injection, Specially-Designed for Educational Purposes
The AZURA® Isocratic Educational system is a small, yet complete analytical isocratic HPLC system. Due to compact dimensions, the system easily fits into limited space on laboratory benches.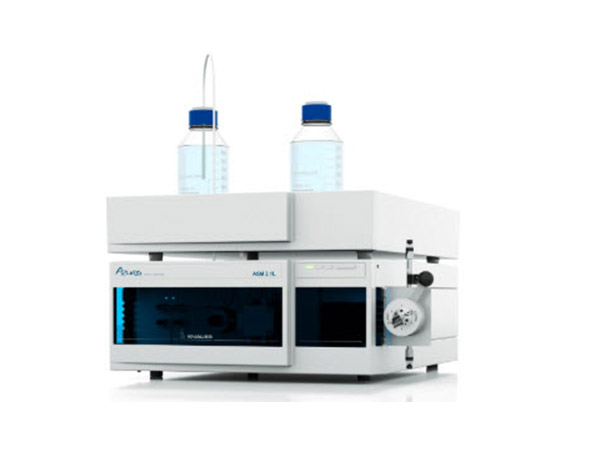 The AZURA® Compact HPLC Isocratic is based on the multifunctional AZURA® Assistant ASM 2.1L, and contains three integrated modules - including pump, UV/Vis detector with one variable wavelength, and manual injection valve. A flow cell is also included in the package. The system comes with an eluent tray for safe storage of up to six bottles. The column can be attached anywhere to the system via magnetic clip. A leak sensor and tubing guides as well as the AZURA® Mobile Control (optional) facilitate safe and friendly user operation. The stackable aspects of AZURA® modules allow creation of complex system solutions with only a minimum of space. Modern design with completely demountable fronts fits any lab décor.