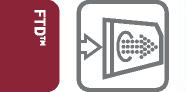 Flow-Through Desorption
FTD™ – Flow-Through Desorption
No manual intervention required with our innovative patented technology. Direct elution of DBS from cards enables optional on-line clean-up and analyte separation by SPE prior to analysis in an auto­mated workflow. Replaceable clamp head sizes of 2, 4, 6 or 8 mm clamp and seal filter paper cards up to pressures of about 200 bar (up to 100 bar for the 8 mm clamp). Desorption solvent is delivered by a high pressure dispenser (HPD™).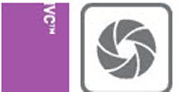 Intelligent Vision Camera
IVC™ – Intelligent Vision Camera
Accurate spot positioning and sample traceability is vital for accuracy. Our camera has been designed so that it not only provides accurate positioning of DBS cards in the high pressure clamp for direct, flow-through desorption of bloodspots; but also offers sample barcode identification for 1D or 2D barcodes, full or partial spot desorption options and full image capture for sample information storage, tracking and traceability.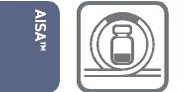 Automated Internal Standard Addition
AISA™ – Automated Internal Standard Addition
Accurate automated internal standard addition using a loop in­jection method. A specified volume of internal standard is loaded in a loop using an integrated mini pump. The internal standard is then added to the sample during desorption of a blood spot using a high pressure dispenser (HPD™).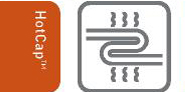 Heated Capillary
HotCap™ – individual heating of solvents
HotCap™ is an optional heated capillary that rapidly heats solvents to improve desorption and sample recovery.
The DBS Autosampler from iChrom Solutions operates under control of the advanced CHRONOS software, a platform developed by Axel Semrau®.
Parallel Processes

CHRONOS software facilitates parallel processes for sample preparation and analysis. Using CHRONOS, a card spot may have a clean-up protocol executed on it, while the previous spot is being analyzed. Then – when the new spot is ready for elution, immediately after introduction into the chromatograph - a new spot may be processed in parallel.
In addition, CHRONOS organizes the connection to the mass spectrometer control and data system. Thus all CHRONOS-controlled systems are capable of processing multiple batches - even across multiple assays – quickly and reliably, with the highest analytical performance… fully unattended.
In addition, CHRONOS allows for seamless, single-table sample queues in numerous commercial mass spectrometer data acquisition and control software packages.
CHRONOS employs a clear, user-friendly interface, which minimizes the number of parameters that need to be changed; relevant values are recorded in tabular form, and only those values requiring change need be edited. This means a complete sample list can be generated conveniently in only a few steps.
A graphic representation of the sample processing is created at the touch of a button; overall duration and current progress can readily be followed in real time. Multi-stage sample preparation procedures can be run in parallel by means of an integrated algorithm. Here also, it is possible to call up a graphic representation of the sequence of events.
CHRONOS combines the sample list for the DBS Autosampler control with the MS data system list, so the user only has to administer one list. This simplifies queue handling and avoids errors which could be caused with multiple sample tables.
CHRONOS Summary Specifications:
(NOTE – only those specifications applying to CHRONOS control of the DBS Autosampler, as well as connections to commercial mass spectrometers, are itemized here. For a full list of all CHRONOS features and capabilities, contact Axel Semrau, GmbH & Co.)